Mattress machine manufacturer —Stenburg mattress machine
Views: 1 Author: sales5@xidengbao.cn Publish Time: 2019-11-28 Origin: Site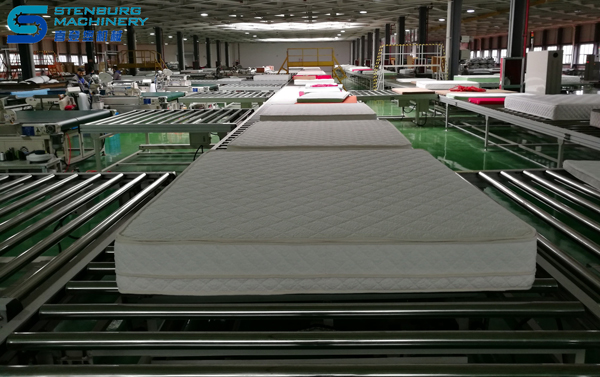 Mattress machine manufacturer help you achieve your dreams—Stenburg mattress machine
Many customers have learned online that Stenburg is the industry's number one mattress machinery manufacturer. After we share the latest industry information and the latest research and development machines, many customers feel that the machine performance is very good. Because of the price of the machine, hesitant to invest.
Mattress machinery manufacturer Stenburg has 12 product categories, 215 products, stable machine performance, one-stop machine procurement program, spring machine material saving rate of up to 30%, machine shape exquisite, beautiful products, product innovation, to meet customer needs More process requirements, internationally renowned electrical brands, to ensure the stable quality of equipment, low failure rate, long machine life.
Many customers find other mattress machinery manufacturers to buy low-cost machines, even many people operate a machine, labor costs are high, customers find us to buy a new generation of machines, after one-on-one explanation by our professionals, customers Expressing confidence in our machines. One month after the machine was put into production, the customer said that our machine did not disappoint him. After using our machine, the daily target output can be achieved. What surprised us most is that the customer also recommended his friend to us. Thank you very much for your trust and support.