[Stenburg After Sales Service ]In Argentina——Mattress tape decorate sewing machine
Views: 4 Author: sales5@xidengbao.cn Publish Time: 2019-09-18 Origin: Site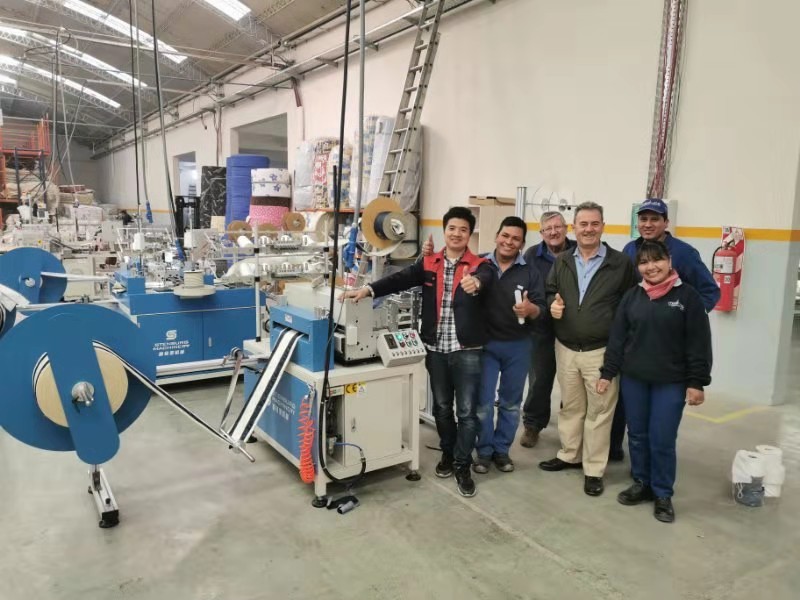 This time we was coorperation with customer to production in Argentina. Mattress tape sewing machine ,could be let the mattress additional value into a high level,then will be let the mattress tape more attract eyes.Nowaday,many mattress manufacturer will be choosen the mattress border sewing machine,let the mattress become more exquisite!!
This client we meet in the exhibition on march,in 2019.Finally,we was deal with mattress sewing machine,including multi-needle mattress border sewing machine and Automatic French pillow -top sewing machine.
Here are will be post these mattress sewing machines working video as follow:
DZ-52 Multi-needle Mattress Border Sewing Machine

PT-4 Automatic French Pillow-top Sewing Machine

https://www.youtube.com/watch?v=PvuF0jZMbfc

WY-3A Mattress Border Tape Sewing Machine
At last,After sales service with mattress sewing machine,show the demand of the mattress manufacture,Increase the added value and level of customers' products.It show the style trend of the market.If your also interesting with these sewing machines,please stay your messages in website"contact us",we are looking forward to your contact to know more detail,Hope your have a nice day,Thanks to your reading!