[Stenburg Mattress Machine]Mattress flanging Machine
Views: 0 Author: sales5@xidengbao.cn Publish Time: 2019-10-25 Origin: Site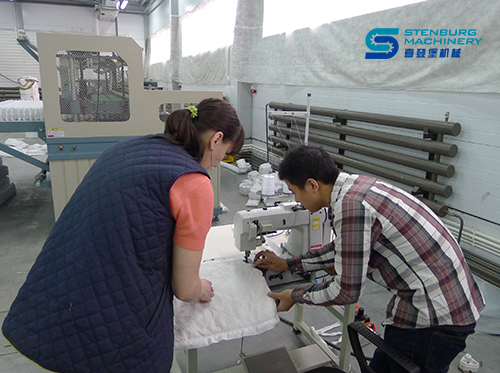 You still don't know which mattress serging sewing machine is right for your use? Are you still having a trouble for choosing a mattress locker?
There are a number of mattress flanging machines available. giving you more suitable choice. The mattress flanging machine adopts the Japanese brand head, the machine runs smoothly, and the manufactured products are exquisite. The machine is highly automated and can be customized to the needs of the customer.
Stenburg mattress machine company has a multi-language sales team and a professional technical research and development team, providing 24-hour service, freely arrange technicians to install in the customer's factory, debug and train the customer's workers how to operate the machine, so that customers are free from all worries.
Stenburg mattress flanging sewing machine is sold to many countries in the world, such as Italy, Kenya, Sri Lanka and so on. The customer is well-received by the Stenburg machine, and does not live up to the deep trust of the customer.
If your while have demand of automatice mattress machines,please stay your messages in website"contact us",we are looking forward to your contact to know more detail,Hope your have a nice day,Thanks to your reading!