[Stenburg Mattress Machine]Superlastic Spring Machine
Views: 6 Author: sales5@xidengbao.cn Publish Time: 2019-09-27 Origin: Site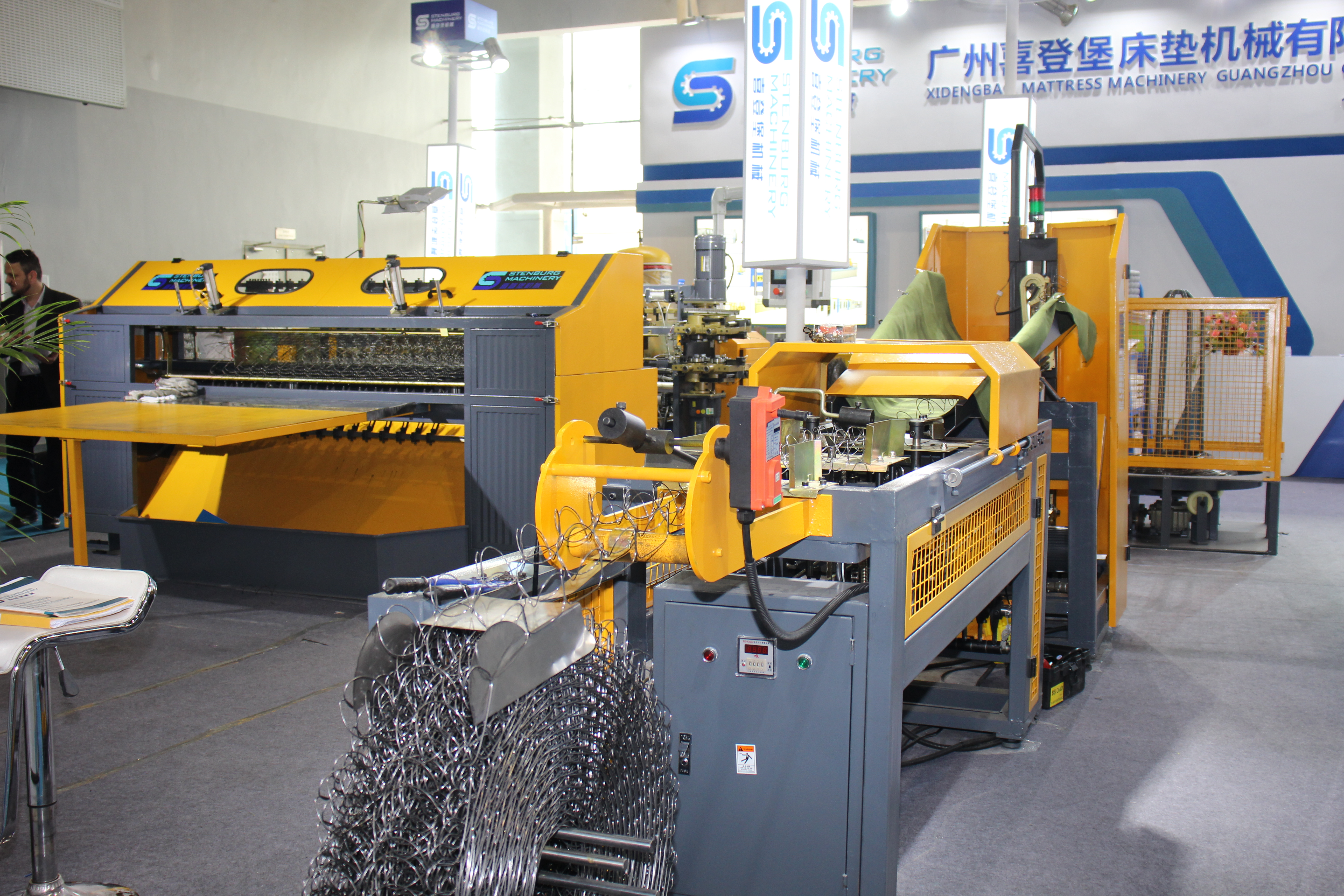 Almost mattress manufacturer will know about the spring unit type of bonnell spring 、pocket spring,but you know about the spring type of superlastic spring?You need spend too much cost import the steel wire to production spring unit?and the spring unit too hard,not suitable for young people?
Stenburg mattress machine supplier will be introduce the spring machine for you——superlastic spring machine,It will save your 30% steel wire material cost and provide good quality.
superlastic spring machine production from us by CE standard,and was through many professional clients product test.such as Boyçelik A.Ş...Is the famous company in turkey.superlastic spring machine we production coiled by a steel wire,it has super-elastic design without knotting,and the springs are cross-connected for a more stable structure.Spring can be saves 30% of steel wire than ordinary spring,saving raw materials.
Have more advantage as follow:
1. The wire feeder frame has a maximum load of 1 ton.It is suitable for wire weight for different countries.
2. It adapts inverted high-frequency electromagnetic induction heating technology and automatic spring heat treatment.
3. It produces 40 springs/minute.One worker can operate ten spring machines,which can save labor costs.
4. Mechanical structure design takes into account the safety of operators and prevents accidents
5. The assembling machine adopts 2 pairs of parallel feeding mechanisms for transmission,and the helical wire range is 1.3-1.95mm,double -layer spring discharge rack ,reducing floor space and reducing labor intensity
6. Automatic assembling machine has high production efficiency,which can finish 1.8m mattress unit in 3 minutes.Mattress unit flatness is high,and its parallelism diagonal error is small.
At last,The superlastic spring equipment is reliable in quality and stable in performance.The wearing parts are made of standard hard alloy materials.we was export to many country:Canada,Turkey,Nigeria,Brazil,Mexico..etc.If your while have demand of automatice mattress machines,please stay your messages in website"contact us",we are looking forward to your contact to know more detail,Hope we provide value informations for you&Hope your have a nice day,Thanks to your reading!