[Stenburg Quilting Machine]The functions and advantages of computerized quilting machine
Views: 7 Author: sales5@xidengbao.cn Publish Time: 2019-03-20 Origin: Site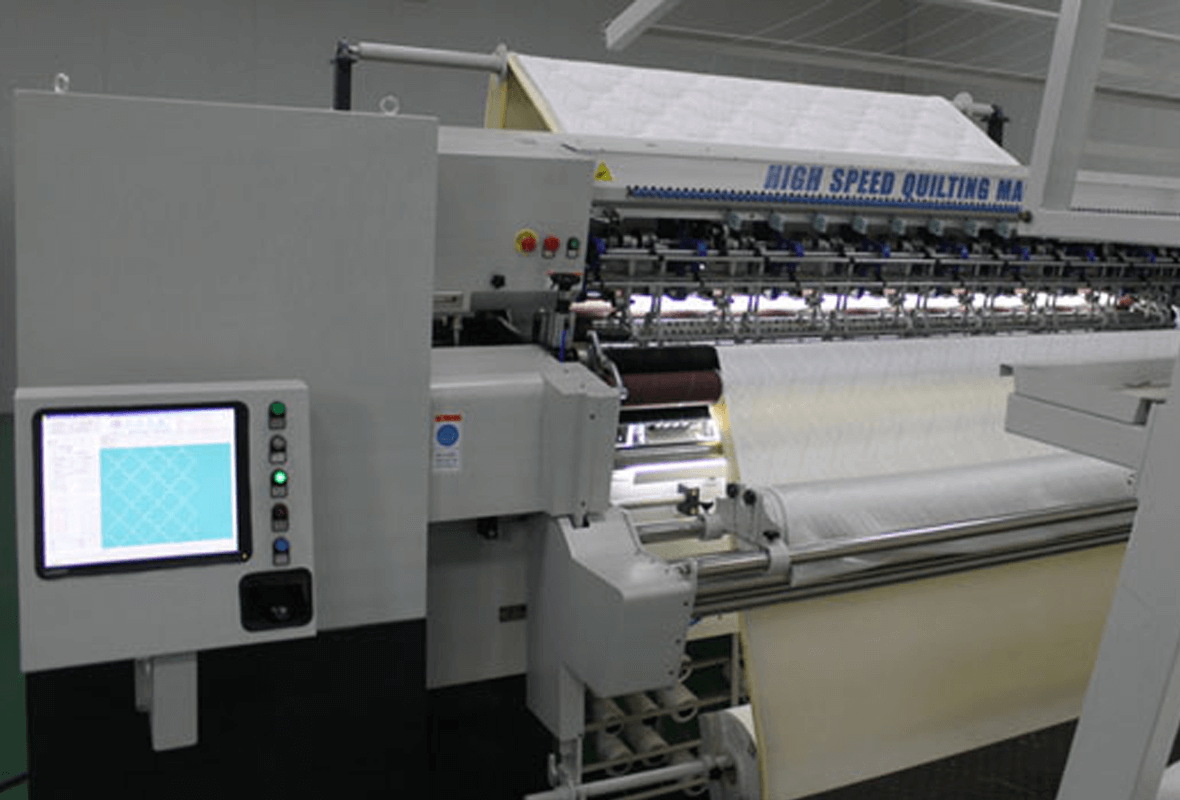 Computerized quilting functions and advantages:
(1) Thickness adjustment function: To adjust different thicknesses, you can adjust the depth of the quilting according to the relevant instructions.
(2) Pattern storage function: The computer quilting machine disk can store patterns for a long time, and users can choose to use the added pattern as needed. Its operation is simple, convenient and fast.
(3) Stitching setting function: the reliability is strong, the stitching is even, and the pattern is not easily deformed.
(4) Hook function: It can effectively prevent disconnection.
(5) Broken wire detection function: When the wire is disconnected, the system automatically stops.
(6) Land occupation rate: The computer quilting machine occupies a small area, but the quilting size is large.
(7) Information display function: You can see the display of spindle speed, parking factor, output statistics, and remaining memory on the display.
(8) Safety devices: abnormal phenomena such as computers, motors, machines, etc. will automatically stop, and the screen will display faults.
(9) Reinforcement seam function: After the reinforcement quilting function is turned on, the quilting machine automatically picks up the needle at a specific point.
(10) Power-off memory function: When the power is cut off or the power is turned off during operation, or when there is a problem with the quilting machine (needle or thread), when the machine needs to be stopped, the computer quilting machine can automatically and quickly follow the pattern movement fast forward or rewind. And when you need to continue quilting, you can automatically or manually return to the quilting point when the machine stopped.
(11) Pattern function: The pattern is enlarged or reduced by 50%-200% horizontal and vertical unilateral, and the unit is automatically repaired by 1%. During the operation, when the line is broken due to a broken wire or no bottom line, the specified needle can be automatically or manually returned to follow the stitch direction for filling.
(12) Stenburg is well-known in the industry for its high efficiency, easy operation and stable performance. We are committed to becoming your one-stop supplier of mattress machinery and accessories, which is well received and trusted by customers. We will keep work hard and innovate, and thanks the customers for their support and love with quality products with our excellent management and sincere after-sales service.