What are the advantages of mattress automatic turning edge machine? (heidenberg mattress machine)
Views: 3 Author: sales5@xidengbao.cn Publish Time: 2020-04-24 Origin: Site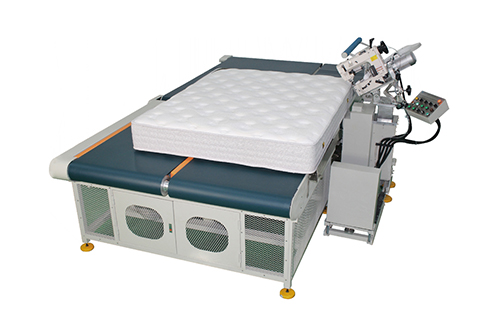 Now many friends want to make mattresses, but they just started, do not know what kind of mattress machine they need. Here, we recommends that you buy the Automatic Mattress Tape Edge Machine. The automatic mattress edge machine is sewn by the movement of the mattress conveyed by the conveyor belt of the workbench during the sewing process; PLC program control and artificial intelligence operation are used; the mattress can walk, turn and turn automatically during the sewing process, The sewing speed is increased; the machine head can automatically rise and fall at the corner of the sewing mattress, automatically decelerate, automatically recover, improve the sewing quality, and solve the problem of inside warping of the four corner sewing edge; the sewing of the mattress only needs one person to operate, which improves the working efficiency and reduces the labor intensity. It is an ideal equipment for high-grade mattress manufacturing and assembly line production.
At the same time, we can provide professional after-sales service team, free debugging and operation training, perfect customer electronic file system, regular return visit, listening to customer feedback, timely follow-up maintenance, lifetime preferential parts supply and high-quality maintenance services, 24-hour customer response and other services to customers after purchasing the Automatic Mattress Tape Edge Machine.
If your production and investment are not very large, you can consider buying a Automatic Mattress Tape Edge Machine. If you need to purchase, please contact us according to the contact information below.