The mattress double cone spring CNC winding machine is shipped to overseas customers (Stenburg Mattress Machinery)
Views: 5 Author: Site Editor Publish Time: 2021-08-17 Origin: Site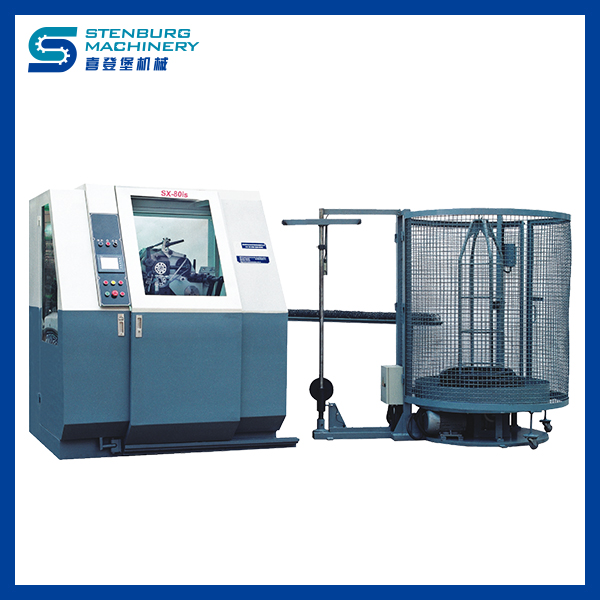 Today we are loading containers for the mattress machinery and equipment ordered by the customer. This time the customer purchased the High Speed Computerized Bonnell Spring Coiling Machine SX-80is from our company. At the same time, thank our production team for packaging all the equipment under the premise of ensuring that all details are perfect in this hot weather. Thanks to overseas customers for their trust and recognition of Stenburg.
High Speed Computerized Bonnell Spring Coiling Machine SX-80is is a CNC automatic equipment for producing double cone mattress springs. It can independently complete all the processes of spring winding, knotting, heat treatment, and entire row output. The work efficiency is 80 per minute. The machine adopts a new concept of programmable control (PLC) and servo control, as well as mechanical and electrical protection, and is equipped with a cool CPU and a high-sensitivity touch screen, which can support remote assistance and has outstanding self-protection capabilities, which is decisive for improving the reliability of the machine The role of.
We at Stenburg will help customers solve any problems encountered on the double cone spring CNC winding machine SX-80is, and provide corresponding help, so that customers can have a better experience in the use of the machine, and make the machine Can help customers achieve greater benefits.
We will continue to work hard, continue to innovate, and thank our customers for their support and love with high-quality products, excellent management, and sincere after-sales service.